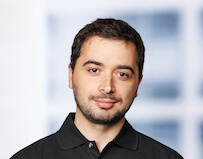 I started my career as spider-man (we called our-self like that in those days). I was working on web crawler/spider software and mainly my duties were writing regular expressions. After one year I moved to development and started working with PHP and some Java, great experience. My interest for databases appeared at university where I took my first OCA certification as part of the Databases I subject, which in fact it was my first introduction to the Oracle world.
I am Oracle Certified Master for 12c & 11g versions. The first exam (11g) I took it in Bucharest, Romania. For the exam I can say that it were two days of hard work , lot of pressure and excitement. I was preparing nine months for those two days, I've dedicated one month for each of the nine sections. Now, when I look back it was long way to go, but it worth every minute. I learned a lot, read a lot and overall it was very good experience. From February 2016 I am OCM for the 12c version, one of the first 10 OCMs in Europe and USA.
Also, I am speaker at Oracle User Group Conferences such as UKOUG, Oracle Open World, HrOUG, BGOUG, SIOUG etc.
I started to blog actively couple of years ago, there are a lot of good people in the community from who I learn everyday and also I would like to contribute, to share my knowledge and everyday experience.
I'll always try to express my self at my best and clearly describe the statements in my posts with examples.